since posting these things on my twitter would prove to be messy, i might as well dump it all here
last update: 11/21/2014 - 10:36 am GMT+8


I'll be uploading the full live stream when I wake up later. I haven't slept yet omg ;w;
Videos:
(I apologize about the audio sync issues ;A;, I'll be fixing that in the full upload I swear) now fixed
[update 11/21/2010 2:24 AM GMT+8] I've fixed the horrid audio sync issues. I'll be replacing these videos shortly, thank you for your patience.]
if anyone asks, please go ahead and use these videos for your articles/news thing. No need to ask–spread this live stream like wildfire pls
VOCALOID 4 announcement
Megurine Luka V4x design reveal and short demo   [updated and corrected audio sync issues/ 9:29am GMT+8 11/21/2014]
VOCALOID4
VY1V4 + V4 Editor Demonstration  [updated and corrected audio sync issues/ 10:35am GMT+8 11/21/2014]
More demonstrations of VY1V4 featuring buzzG, takamatt and Cillia
AHS' V4 announcement   [updated and corrected audio sync issues/ 6:46am GMT+8 11/21/2014]
Yuzuki Yukari V4 Announcement [updated and corrected audio sync issues/ 8:53am GMT+8 11/21/2014]
Internet Co. (untranslated sry ;w;)  [updated and corrected audio sync issues/ 5:27am GMT+8 11/21/2014]
https://www.youtube.com/watch?v=ElICMFKOhPk
 IA/1st Place  (note video is blocked in some countries due to a copyright claim) [updated and corrected audio sync issues/ 6:07 am GMT+8 11/21/2014]
(For those people who can't view it, here's a temporary Facebook mirror upload of the video)
PowerFX Video message  [updated and corrected audio sync issues/ 3:55am GMT+8 11/21/2014]
Yuu Asakawa thanks overseas watchers
Extra:
AtH's VOCALOID4 video
-=I'll be updating the video list=-
Things you need to know about V4
http://www.vocaloid.com/vocaloid4/
Cross synthesis (allows you to mix appends/extends..etc via a curve…think of pitch curves)
Growl- lets the vocaloid do a growl effect (can be adjusted like pitch curves)
Real time recording.
Pitch Snap Mode
V2 and V3 can run on V4 however they will not be able to use some V4 features. V2 cannot use all V4 new features. V3 cannot use the growl feature but can use the Cross Synthesis feature.
Current confirmed voicebanks lined up for V4 according to the live stream:

VY1 + and other voicebank variants
Megurine Luka + appends
Yuzuki Yukari + whisper version
Kaai Yuki
Kiyoteru Hiyama
SF–A2 開発コード miki
Nekomura Iroha
Tohoku Zunko — I have no confirmation of this yet, please notify me if you have any information.
Other useful links:
VOCALOIDISM's coverage
VOCALOID.FR's coverage (in French)
VOCALOIDBRASIL's coverage (in Pt-BR)
YAMAHA's official VOCALOID4 website (in Japanese)
VOCALOID WIKI (a fan-maintained database/site for Vocaloid info)
VocaloidOtaku VOCALOID4 Discussion Thread
Official VOCALOID Facebook page
Other things:
Further tidbits:
Companies present during the live  stream: Crypton Future Media, AHS, Internet Co. 1st Place and PowerFX
There seems to be a discount offer for current owners of the V3 editor should they opt for a V4 upgrade. It seems to be currently available in Japan for the time being.
Some people might be asking about the fate of Ling and Lorra (new unreleased Chinese VOCALOIDS) well, according to a VocaloidOtaku.net source they seem to have no plans to be released under the V4 engine.  (stay tuned to this link for more updates)

Bad news_(┐「ε:)_
Zhanyin Lorra and Yuezheng Ling already been confirmed that will not be made into V4, I'll try to translate the source if I'm free by tomorrow, it is way way way too long _(┐「ε:)_
Here's some screenshots/pics for now. Sorry I can't translate.
 VY1V4 box
Luka V4X
concept art (?) from wat's twitter
巡音ルカ V4X | クリプトン http://t.co/n3BIuexlgB というわけで引き続きビジュアル描いております!V4Xなルカさんをよろしくお願いします! pic.twitter.com/Fby3UDWTCs

— iXima (@iximaxima) November 20, 2014
February 2015 release date – 17,280 Japanese Yen
Luka's webpage: http://www.crypton.co.jp/mp/pages/prod/vocaloid/lukav4x.jsp
—
AHS V2's getting V4 updates and redesigns.
—
Yukari V4 design?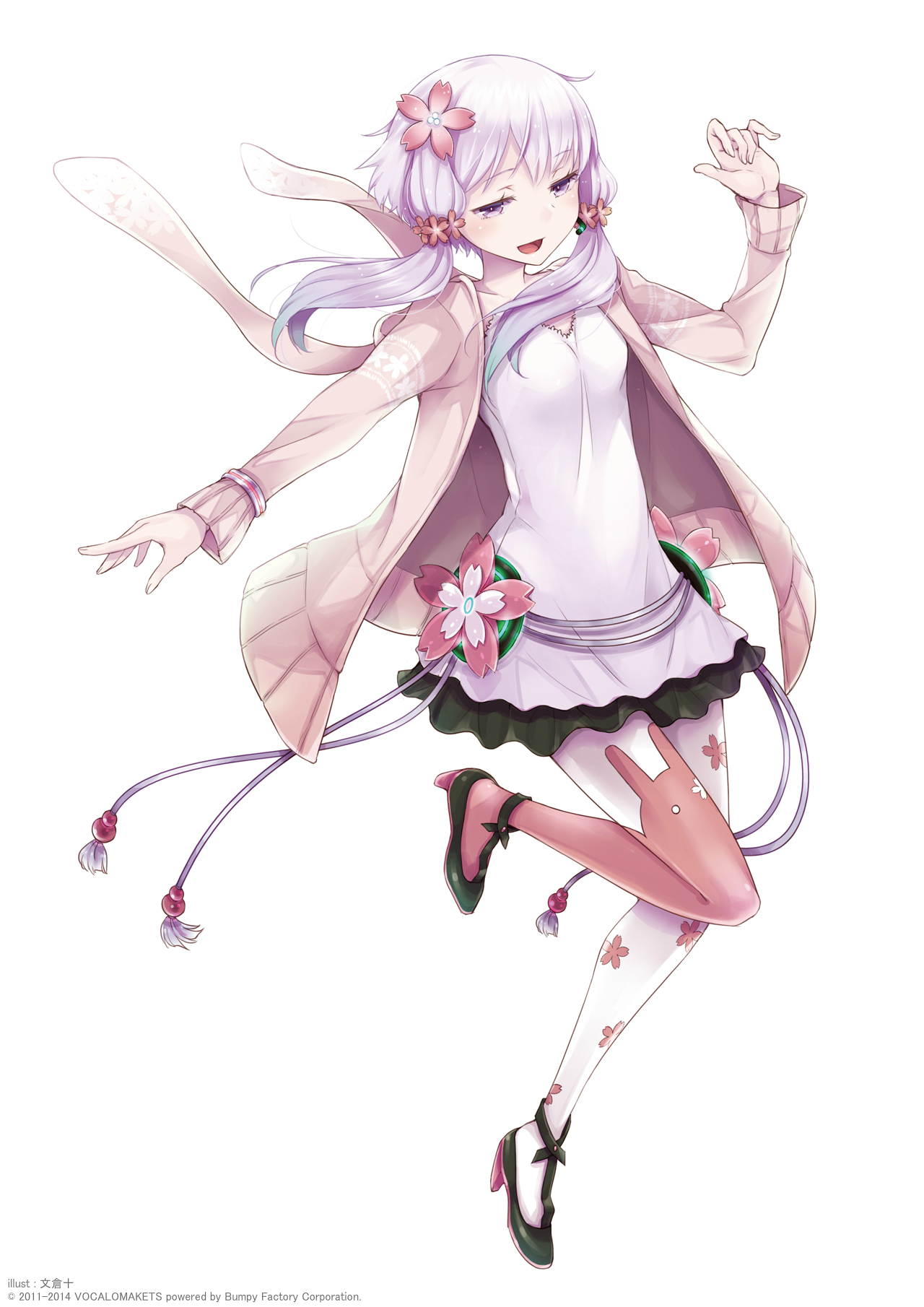 source: http://www.vocalomakets.com/blog/archives/692
Something for Yukari?
VOCALOID4 Editor features:
New Pitch editing feature (it seems to be similar to UTAU)
Cross Synthesis Demonstration:
In this screenshot, both VY1V4_Power and VY1V4_Normal voicebanks are in use. This feature will allow users to mix vocals to enhance singing style.
The Growl parameter
—
====
 misc:
v flower making a pun lmao
もし、V4になったら「v4 flower」とかなるのかな。「Vフォー・ヴェンデッタ」みたいでカッコイイかも。#ボカロ #v_flower #VOCALOID

— v flower (ブイフラワ)公式 (@v_flower_jp) November 20, 2014
ヤマハさんのブースでは昨日発表されたボーカロイド4も展示されています pic.twitter.com/SrwDFP5QTm

— AHSのおがた (@tomo_ahs) November 21, 2014
AtH's video about VOCALOID4